There's no need for a groomer when you just want to cut your dog's or cat's nails. Not all cats and dogs love standard scissors, but thankfully these days there are pet nail grinders that make the experience painless and quick.
You can do a pawdicure on your own without having to take your pet to a beauty salon. These grinders are the least intimidating to use as they simply diminish the outer parts of the nail in a very slow manner.
Are nail grinders safe?
Yes! Nail grinders are very safe for dogs, cats, rabbits and other pets. They're actually safer than scissors.
Should I declaw my cat?
Absolutely not! In many places, declawing is illegal for a reason – imagine you getting your nails taken out because you could scratch things.
On top of basic common sense like an ability to climb things outside or protect themselves.
Can I trim my pet's nails by myself?
Of course! You don't need a groomer for that. Position the grinder in a way that it encircles the top of the claw, and works from the inside curve of the nail.
How frequently should the nails be grinded?
For most cats and dogs about twice a month. Rabbits require trimming less often.
Nail caps vs nail trimming for a cat
Nail caps might look colorful and cool as they're placed on already clipped nails and strengthened with the use of glue. It will prevent your cat from scratching furniture, but it's still based on glue (think of it as acrylic nails but on a cat), so trimming your cat's nails is more recommended.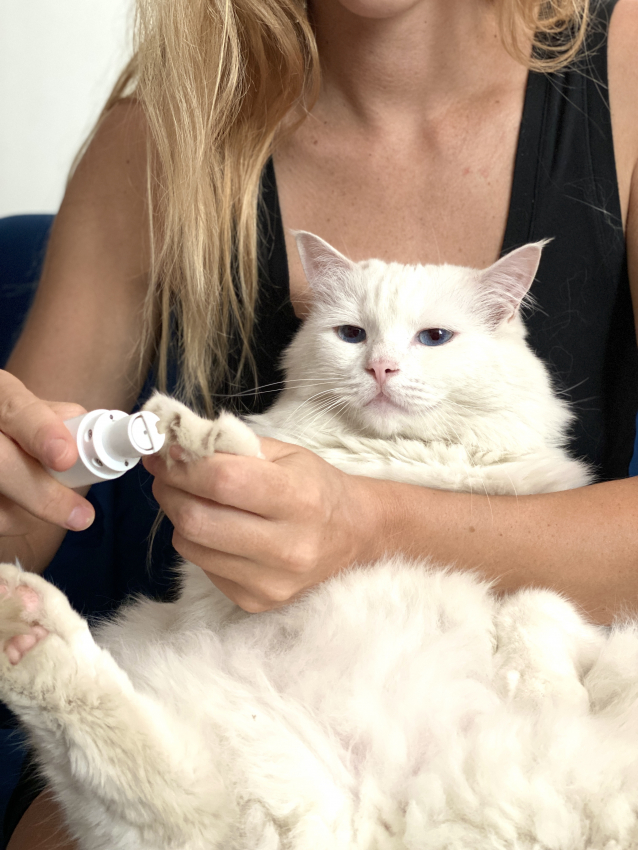 ---
Best Nail Trimmers & Grinders
• Best Pet Nail Grinder on a Budget: URPower
• Best Mid-RangeNail Trimmer: Petural
• Best Grinder for Large Breeds: Dremel
• Best Quiet Nail Grinder for Pets: Cat Sizor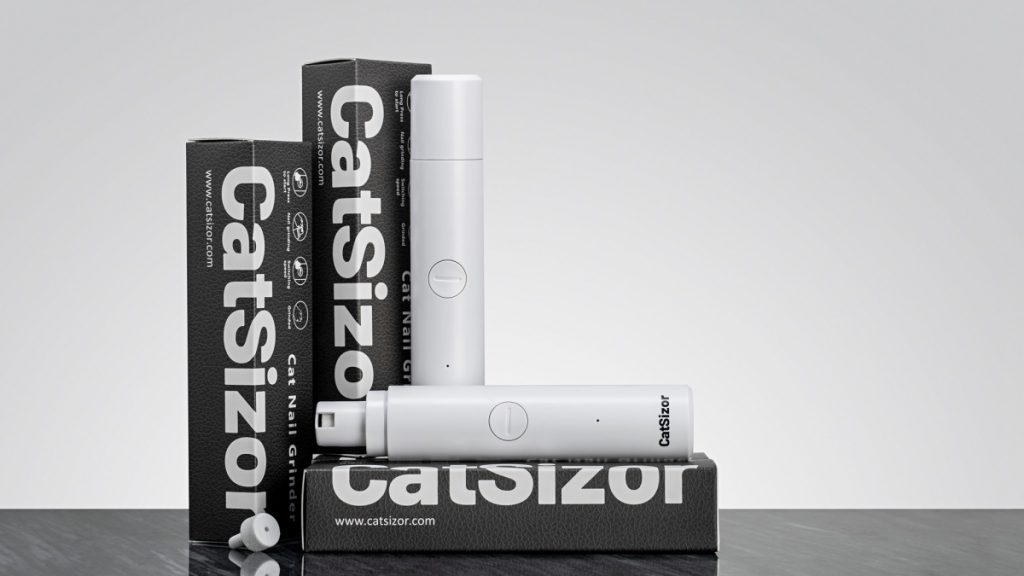 Cat Sizor is a new product that took over its competitors by storm.
It's small, reliable and totally pain-free for your pet. It's the most silent and ultra-quiet nail grinder on the market, but it's pretty pricy.
My cat just sits there and doesn't mind it at all when we trim his nails.
Cat Sizor
Check other reviews & current prices
---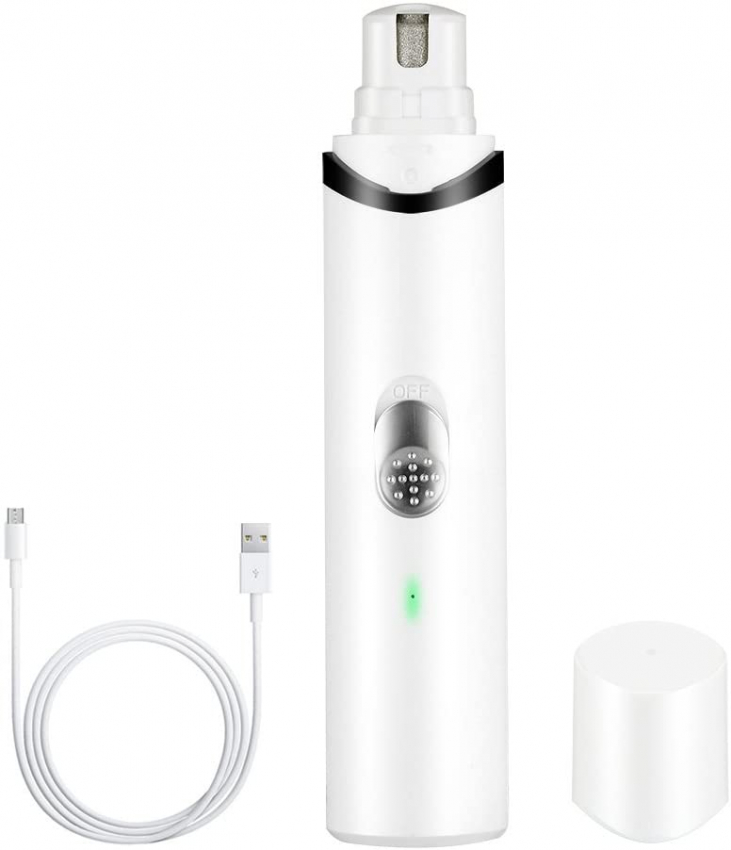 Unlike a regular cat nail clipper, this one is definitely the most budget friendly.
Bonve is about 5 ¼" and it's rechargeable so that's a plus.
It won't be strong enough for a giant bulldog or other dogs with thick nails, but enough for a cat, parrot, rabbit and small dog breeds.
Bonve
Check other reviews & current prices
---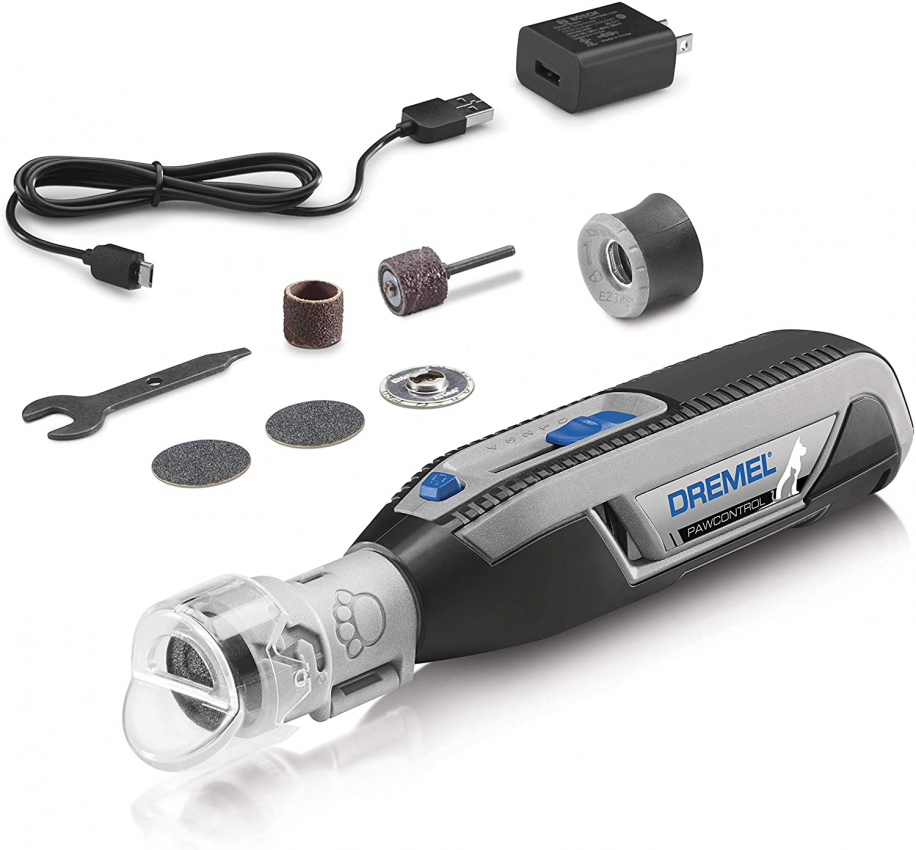 Dremel is like a luxury spa for pets and works miracle for large dog breeds, because many other nail grinders are simply too small.
It makes a slight humming noise, but nothing that would stress your furry friend. Bonus, it comes with 9 piece grooming accessory set for multiple grinding options.
Dreme Grinder
Check other reviews & current prices
---
Casfuy is slightly fancier than URPower, as it has 2-speed settings and charges faster.
As a budget nail grinder it doesn't hold up for giant dog breeds, but for small and medium size animals it's enough.
It takes a bit to charge up, but for this price you cannot really complain.
Casfuy
Check other reviews & current prices
---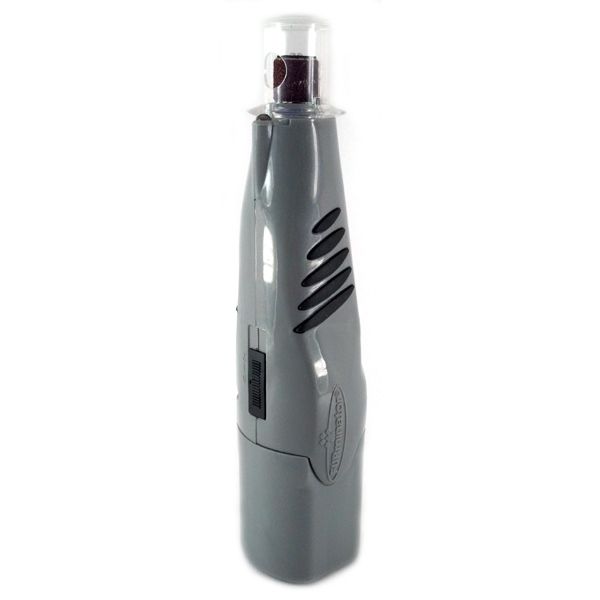 If you're looking for a simple and cheap grinder, that's the one.
FURminator is not ideal, it does have a buzz when turned on and works with batteries, so you need to remember to keep changing them.
FURminator
Check other reviews & current prices